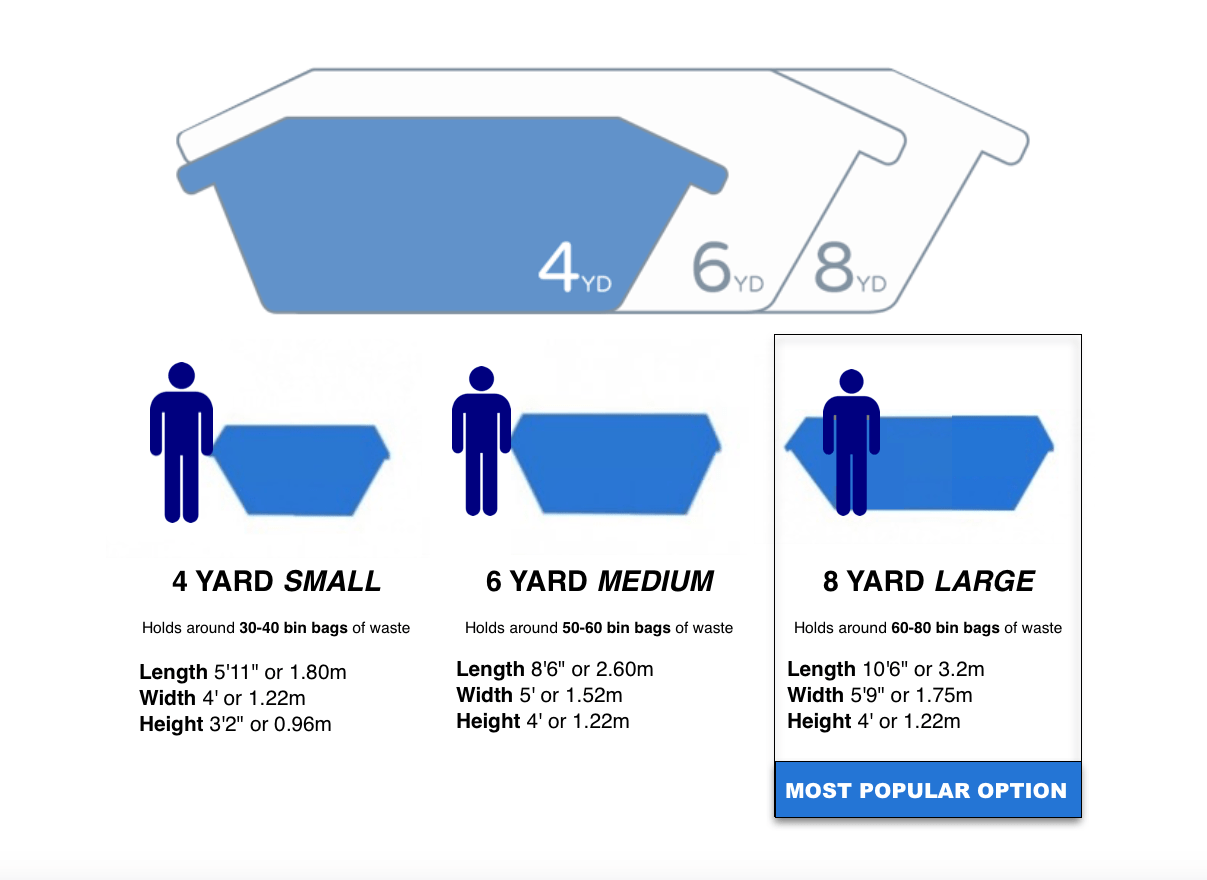 Going for a Bigger Project?
Before choosing the appropriate skip size for your project, you need to carefully consider the scope and demands of your project. Hiring a skip which is too large or small for your requirements is going to take a toll on your time and resources. The domestic skips generally range between 4 -12 yards and are suitable for all kinds of domestic renovation or room/yard clearance projects.
The chart below is going to give you an idea about which skip size is suitable for your project requirement. If you are still not sure then feel free to call our customer care representatives on 0203 870 3447 and talk to us about your project requirements.

4-Yard Skips

It can accommodate around 30-40 bin bags.
Length- 1.80m
Width- 1.22m
Height- .96m

Ideal for low volume waste disposal the 4-yard skips are the best choice for any small-scale domestic refurbishing job.
 
6-Yard Skips

It can accommodate around 50-60 bin bags.
Length- 2.60m
Width- 1.52m
Height- 1.22m
It can be used for both commercial and domestic jobs yielding a moderate amount of waste
 
8-Yard Skips

It can accommodate around 60-80 bin bags.
Length- 3.2 m
Width- 1.75 m
Height- 1.22m

The most popular of all skip sizes, the 8-yard skips are ideal for clearance jobs of large properties or for the renovation of small to medium properties.